Yesterday at the Hasbro panel at SWC, they announced a few pipeline figures for The Vintage Collection. All three were solid reveals that we've been waiting for a while to have in the line. Hunter from the Bad Batch has already been made in The Black Series, and while most fans were excited for the figure, it's eventual repaint into Delta Squad was not well received due to the stylized sculpt. We need to make sure that the upcoming TVC version doesn't make this same mistake…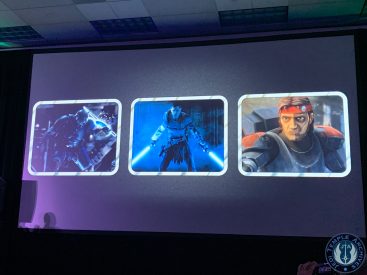 The issue doesn't come specifically with Hunter being stylized (although for TVC, we expect realistic versions of the characters made for the line). The biggest issue comes with the inevitable reuse of the figure to make other Republic Commandos. I would love to get all-new Delta Squad troops into TVC, but if they look like the repainted TBS versions it will be extremely disappointing. 
A good friend of mine is a Black Series customizer. He goes by @youngkenobicustoms on Instagram, and not long ago he made custom 3d printed armor for his own Delta Squad. These pics borrowed from his Instagram show the difference between the skinny, stylized, animated sculpt Hunter possesses, and the bulky armor that a commando should have.
A clone commando is bulky. If we are to get eventual repaints of Hunter in TVC as well (probably Gaming Greats), then please Hasbro, don't make this same mistake twice! Make sure that Hunter has a fully realistic Republic Commando sculpt before putting him in the line.