The Vintage Collection March Madness Championship
Check out @SWTVC on Instagram to submit your vote in their stories! Simply click the icon in the top-left of their page. If you don't use Instagram, you can still vote right here!
Let's do this… right here, right now! #SWTVCMarchMadness 2022 has culminated in one final matchup! One must fall, and one will be crowned as your most-wanted all-new The Vintage Collection figure.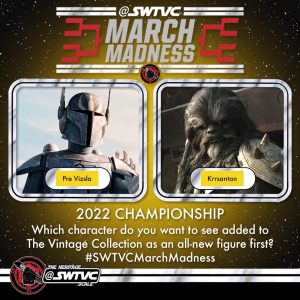 Related Links
-Click HERE to return to the home page-