Earlier this week, on Monday, Hasbro presented its numbers for the fourth quarter of 2021 and the full year. To make things short: Hasbro presented some pretty strong numbers, the company is doing extremely well.
Overall revenue was up by an impressive 17% to 6.42 billion USD for the full year. And upcoming new CEO Chris Cocks even talked about Star Wars in the earnings call following the presentation! And here Hasbro finally reveals what its profit margins for things like Star Wars are (spoiler: they are terrible). The statements in the earnings call explain everything that has been going on with the Star Wars toylines in recent years, and it's nothing you will probably like to hear. So even if numbers usually bore you, you should read this, because it will tell you why things are what they are and why it's not going to change. Click through for more details!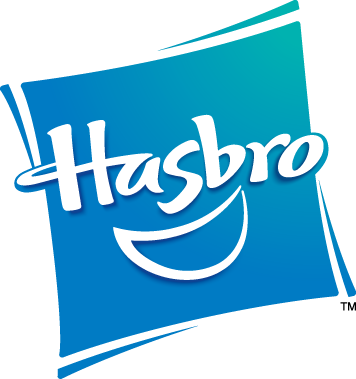 There are several interesting figures in the report.
Most interesting is that Hasbro's profitability improved by quite a bit, despite a few challenges, talking about shipping here and other logistical challenges connected to the pandemic.
Hasbro's operating profit increased by 20% in 2021, compared to 2020, even if the operating profit in Q4 was lower than in in Q4/2020. The overall increase in profitability can certainly, at least in part, be attributed to price increases. Hasbro's operating profit margin across the company is now at 15.5% for 2021. More about that in a bit.
Hasbro beat estimates by analysts and the $6.42 billion reported revenue are a new record for the company.
And while the official presentation for investors does not mention Star Wars, upcoming CEO Chris Cocks and CFO Deb Thomas  talk about Star Wars in the earnings call. And while no specifics are provided (as usual) Cocks said Star Wars sales grew in 2021, despite all the logistical challenges we love to complain about. This follows a 70% sales growth in 2020. So despite all the complaints hardcore fans love to make the toyline seems to be back on track, at least when we talk about revenue.
Direct quote from Chris Cocks:
We also grew revenue for Hasbro's line of Star Wars products, despite a strong fourth quarter last year with season two of The Mandalorian.
But let's talk about profitability for a moment… One analyst directly asked in the earnings call if Hasbro would reveal how much money they make with Star Wars and Marvel or how those lines compare to other things like Frozen and Disney Princesses (Hasbro does reveal that they made about 250 million a year with Frozen etc and that 2019 was the peak year for the IP). And here it is when things get interesting!
Hasbro didn't answer the question (of course) but the CFO did reveal that the partner brand portfolio overall has mid single digit profit margins. Once again confirming the suspicion that the licensed toylines have terrible margins. So we talk about something like Star Wars to have maybe 5-6% of profitability… compared to the company average of 15+%
The CFO went on and stated they hope to increase that margin to high single digit or low double digits going into the future. Which is a very nice way of saying price increases will increase profitability and that they will try to find ways to cut costs on the production level (i.e. repacks, repaints, kitbashes, anything that avoids making new moulds which are extremely expensive).
Here is a direct quote from Deb Thomas, CFO, answering a question about how much Star Wars or Marvel contribute to overall partner brand revenue:
But I will say, we've said it in the past, our partner brand portfolio in total in the past has had mid-single-digit operating profit margins. But our expectation, as we move beyond 2023, is that would grow to high single, low double-digit operating profit margins in 2023 and beyond.
And when the analyst follows up and asks once more how Star Wars and Marvel compare to things like Frozen which was said to have peaked at ca. $250 million revenue in 2019 a bit earlier:
You know, each license is different. And depending on what goes into content creation within those brands, each license has a different margin profile as you look at it. So what I would say is in 2023 and beyond, we expect our partner brand operating profit margins to expand to high single, low double digits, more in line with some of the other parts of the portfolios of our business.
Maybe the licensing agreement with Disney prevents Hasbro from talking about any details, but the few things we learn here are still revealing. Star Wars toys just have terrible margins. They also have terrible margins for retailers of course, toys in general have, but Star Wars is probably even worse than other toylines, because of the extremely expensive licensing costs.
Nevertheless the Star Wars toyline is doing fine in terms of revenue and sales growth, and the toys sell again, much of it probably online.
But Deb Thomas' statements are pretty clear about what to expect in the future: price increases and probably cost cutting to improve profitability of the licensed brands like Star Wars. And cost cutting means repaints, repacks, kitbashes, all of which have seen a greatly increased output in the Black Series, while the number of actual mainline releases, figures that most of the time require new tooling, have remained constant in the past couple of years. Hasbro's goal to improve profit margins from mid single digits to high single digits or even low double digits explains everything we see going on with the Star Wars toylines right now. Hasbro can only achieve this by releasing toys that have reduced production costs, i.e. require no or very little new tooling and by raising prices. And it apparently works, since people love credit collections, carbonized collections, holiday troopers or kitbashed figures like the gaming greats collection. Then there's the archive line of course. Hasbro's strategy becomes pretty transparent once you understand that their goal is to increase profit margins from an abysmal 5-6% to something like 9-11%.
The toys will only get more expensive. $230 TVC playsets are not the exception, they will be the new standard going forward. $35 TBS (fake) deluxe figures are here to stay. Hasbro has to drive up profitability somehow. And revenue is increasing (probably mostly due to higher prices, not so much because of higher unit sales), so Hasbro's plan seems to be working. Late CEO Brian Goldner was pretty confident in one of his very last interviews that consumers would accept the price increase, because of high demand. The earnings report proves him right.
So what do you think about Deb Thomas' statements? Does it surprise you how terrible the margins for Star Wars toys are for Hasbro? Now think about how much discounts hurt the company when the margin is just 5-6% to begin with and what steps Hasbro would take to avoid said discounts (Hasbro will get less money from retailers when they have to discount the toys), which inevitably happen once something hits retail… underproduce by a little bit… make people rush to pre-order online… make sure people pay full price by making something a Pulse exclusive. Make it a HasLab. It all makes sense. And you cannot really fault Hasbro here. The margins, as reported, are horrible. Most of which can be blamed on Disney of course. The Star Wars toy license is the most expensive in the toy business. So get ready to open up your wallets by quite a bit more if you want to get that figure or playset in the future. And be ready to set the alarm clock to pre-order another exlusive figure online before it sells out in minutes (or at best a few hours). It's how it's meant to be.
Read the earnings call transcript here (Star Wars is mentioned several times here)
The official investor presentation (Star Wars is not mentioned)