Howdy folks! Thanks for coming back to another Toy Run Tuesday. These last couple weeks have been really good for toy hunting since so much Christmas stock has shown up. I got a few new toys and completed a couple new customs. Check it out!
I'm still on the hunt for the Bib Fortuna wave, but I did find a couple remnants at a local Target. I can check Kuiil and Bo Katan off the list. Hopefully I can find Bib soon; it looks to be one of the best designed figures of late. 
I finished a couple customs as well. I've had this Boba throne sitting partially painted for months now, and with the recent announcement of the TVC Boba Fett figure, I figured it was time to finish. I also finished a custom Malicos from Jedi: Fallen Order using Boss Fight Studio parts.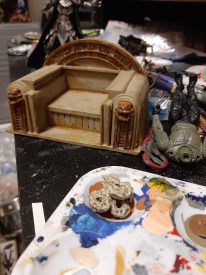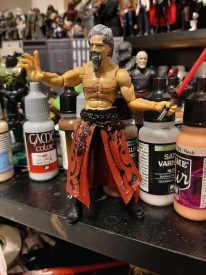 There we have it! In addition to those Star Wars toys, I also found a Marvel Legends Kang figure at Ross, and took advantage of some online deals for some other lines. Let's see what you have to share in the comments below! Thanks for reading!