One could say the Star Wars ship is not exactly sailing in smooth waters at the moment. While many fans are certainly eagerly anticipating the Book of Boba Fett show by Jon Favreau and Dave Filoni, other things either seriously annoy fans or get ridiculed. The current Star Wars HasLab is not exactly going as planned, it may or may not limp over the finish line, maybe barely getting funded. This project seriously angered collectors and Hasbro / Lucasfilm were basically forced to make a late addition to the campaign to somehow salvage it. The Star Wars Haslab got some really negative PR. And then there's the fact that Star Wars lost yet another director – and basically canceled yet another movie – not too long ago. But that is nothing compared to what is concurrently happening elsewhere in the Disney Star Wars galaxy. As you may remember the brand new Star Wars Hotel, the "Galactic Starcruiser" will open in March 2022. For a mere $6,000 (for a family of four) you can spend 2 nights and 2 days (only count to 2, not 1, not 3) at the hotel. Since the world we live in is what it is, it's already booked out in advance for a few months (there are more than 20 million millionaires in the US after all, Disney's new target demographic apparently). So what is going wrong here? Well, Disney released a "first look" video for the Star Wars Hotel on YouTube earlier this week and the reaction was less than favorable. Actually, the reaction was savage. Apart from the usual access media (think IGN & co) virtually ALL major and even minor Star Wars YouTube channels roasted Disney for the video which was the textbook definition of "cringe". So what did Disney do as a reaction? Well, what do you think? Click through for more!
So what did Disney do? They deleted the video from YouTube and erased all traces of it ever existing, including posts on social media. Reaction was so incredulous, so scathing that they probably saw no other choice here but to sweep everything under the rug and pretend nothing ever happened.
When you go to the link for the video you find this: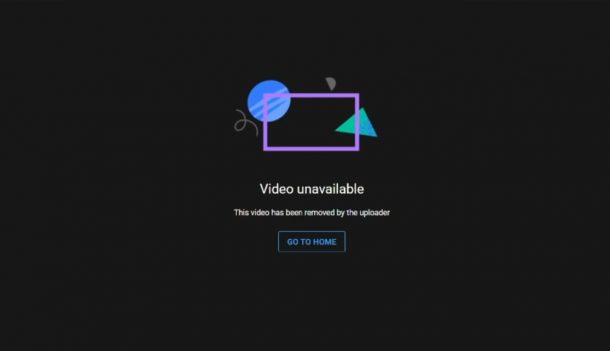 If you are in the mood for it you can still watch the video though, since of course it was reuploaded on YouTube. You can watch it here, the actual video begins at the 37 second mark, so jump ahead if you like, you should probably hurry before Disney takes it down as well:
In my opinion the worst thing is not the cringe acting and fake enthusiasm showcased in the video, it's that this Star Wars hotel neither looks, feels or sounds (if that song is a sample of what you can expect from that "pop star") like Star Wars at all.
Would you spend $6,000 for two nights for this (family of four)? Including the singing? If you plan on going just with a friend or your partner you still have to pay more than $1,200 per night. Or more than $4,800 in total. Again, for two nights.
Bonus scene: you can also check out the lightsaber training you will get at the hotel! Watch this short clip to get an idea what to expect from that:
If you book a stay at the Galactic Starcruiser hotel for two people you pay $50 per HOUR while you stay there. And then Disney offers you – this. Is this Disney's idea of immersive fun and a real Star Wars experience? Hitting a random light barrier with a lightsaber?
Update: apparently Disney pushed the panic button because people were beginning to cancel their reservations. Before the video was released the Star Wars hotel was completely booked out for basically the first six months, after the video was released and the world reacted with laughter some open slots were suddenly available again, some of them even in the first and second week of March, mere days after the opening. Disney may have wanted to contain the damage to prevent more cancellations.