Hasbro's May 4th Fan First Tuesday livestream just concluded and several new Black Series figures were revealed! A focus was The Bad Batch which will receive three new figures. Click through for all the reveals!
There will be two new Gaming Greats figures, exclusively available at Gamestop in the US:
Flametrooper and Nightbrother Warrior from the video game Fallen Order.
The Flametrooper is a kitbashed Snowtrooper with some new parts, wheras the Nightbrother Warrior is based on the ancient Darth Maul figure and the recent comic book Apprentice Maul, the only new parts are the head, weapon and tattered robe.
You can pre-order them on May 5th, at 1 pm ET.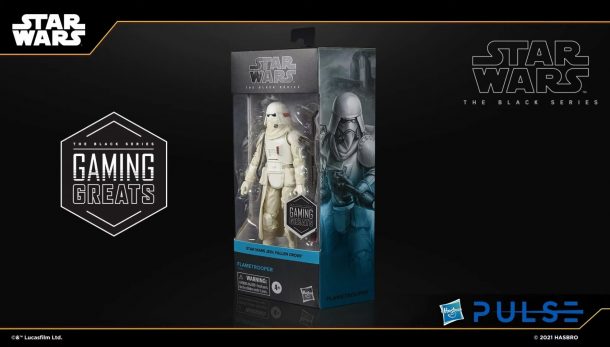 As you can see the Gaming Greats Flametrooper is mostly a Snowtrooper figure with a few new parts.
The Nightbrother Warrior is basically the comic book Apprentice Darth Maul figure with a new deco, new head, new tattered robe and new weapon. And Apprentice Darth Maul was 50% original Darth Maul, so Hasbro is using some pretty old tooling here to give us a new figure.
Next up are three figures from The Bad Batch, but one of them was only a pipeline reveal, no actual figure was shown.
Available soon are Vice Admiral Rampart (he did not appear in the first episode) and a Shock Trooper, using the new clone body. Rampart is reusing the Imperial Officer buck. He also comes with the mouse droid as an accessory which was only available in a Galaxy's Edge exclusive set until now. Good to see that this accessory/droid will now see a general release.
Both figures will be Walmart exclusives in the US!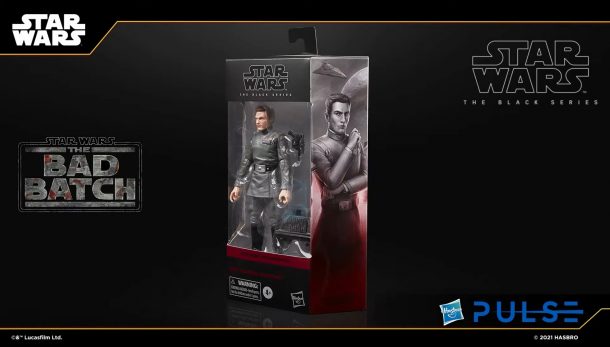 Vice Admiral Rampart makes good use of the existing Imperial Officer sculpt. It's certainly nice to finally see a general release of the Mouse Droid, which used to be an exclusive.
So we get the Shocktrooper, yet again, this time using the new clone body. I wonder if Hasbro will rerelease all the old clones with the updated body.
Again, both figures will be available for pre-order tomorrow at 1 pm ET, only at Walmart!
Omega, the little girl you saw in the Bad Batch trailer, was the pipeline reveal. Since she's a rather small figure I wonder what accessories she may get. Omega will be available in roughly one year from now, spring 2022.
Nothing is known about Omega's action figure. Let's hope Hasbro will give her some good accessories to make up for the rather small size of her. Her droid companion may be a good idea here.
That still leaves Echo, who is missing from the Bad Batch figure lineup. But I guess it's only a matter of time until he is revealed.
And that's all for the Black Series.
The Black Series mostly gets kitbashes, retools and repaints – again. Omega is the only actually all new figure, or rather, she will be, once she will be released in about a year from now.
So what do you think of the reveals?