Out Today: Star Wars: Thrawn Ascendancy (Book II: Greater Good)
This post contains affiliate links. At no additional cost to you, JTA may receive a commission if you click and make a purchase.
The second novel in the Thrawn Ascendancy,  series, Greater Good is officially out today. Click here to check it out on Amazon, or head out to your local brick and mortar store to pick one up.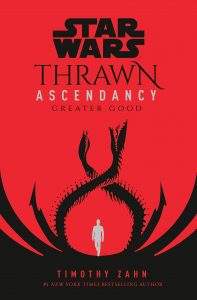 Related Links
-Click HERE to return to the home page-