Welcome, readers, to this week's Toy Run Tuesday. I've been creating more work for myself lately by accumulating new parts for customs and not finishing them… But at least that means I have some nice new parts to share with you! I also received an order from Tunghori's new website. Check it out by clicking here!
I'm not sure how many of you have used Tunghori's new website, but I must say I'm impressed. I got the order within a week shipped to the US! I've been a fan of these "clean" Mimban troopers since they showed up on eBay, but missed them the first time around. Very happy to add them to my collection!
I also got some custom heads from Spartan118 Industries. They are great quality, and extremely detailed likenesses. I'm excited to show off the Mythos Obi-wan here in the next week or two!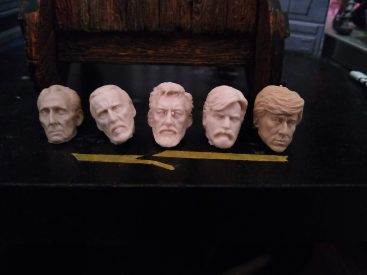 Alright, folks, now it's up to you! Please share with us in the comments (and on Instagram using the hashtag #toyrunuesday) your finds and collections from this week!