Get The Walmart Exclusive TVC Carbonized Imperial Death Trooper From a Third-Party Seller Cheaper Than Walmart!
This post contains affiliate links. At no additional cost to you, JTA may receive a commission if you click and make a purchase.
The TVC Imperial Death Trooper is available from a third-party seller for $16.00 with FREE two-day shipping. There is limited stock. Once they're gone, they'll be available from Walmart for $17.68. Special thanks to JTA reader and friend Mark for the alert!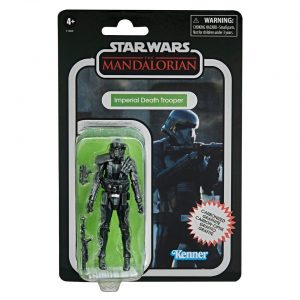 Related Links
-Click HERE to return to the home page-