I wish Chris Swanski from Bantha Skull would refrain from ordering his personal products during peak The Vintage Collection exclusive ordering times because Walmart can only deal with so much at a time. One of our readers, Aaron P., accidentally received Chris' shipment of "personal items" instead of The Vintage Collection's Din Djarin, and Aaron lost out on Din Djarin because of this mixed up shipment. Chris, text me and we'll figure out how to get these to you. But please don't order this stuff during another TVC ordering frenzy. Click through for JTA reader Aaron P.'s experience.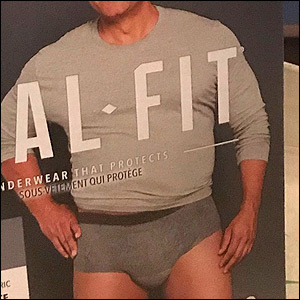 Hello Jedi Temple Archives,
I thought I'd share my tale of woe regarding the vintage collection Din Djarin Mandalorian and child figure. Feel free to share it on the site if you want. I placed my order on 10/27/2020. When Christmas rolled around. I still hadn't heard anything. So I logged into Walmart.com to check the status of my order. Status: Pending You will be notified when your item ships.
Then on January 11th, miracle of miracles, confirmation that my order had shipped and would arrive by January 16th. This was particularly pleasant news after the articles you all at JTA posted about numerous people having their orders canceled.
Well my package was delivered yesterday, and I was so glad to get the notification at work. I arrived home and found an enormous box waiting for me. Much too big for one action figure I thought. I opened the box and found 4 packages of XL Men's depends adult diapers. I'm not even kidding. What kind of cosmic joke is this? I called customer service and of course they were useless. I'm sorry sir we can only offer a refund. We can't send you the item because it's no longer in stock.
(Facepalm)