The Black Series Holiday Edition Snowtrooper Back In Stock
This post contains affiliate links. At no additional cost to you, JTA may receive a commission if you click and make a purchase.
Here we go again! Another recently canceled item is now back up for order. Click here for another shot at the NOW SHIPPING Walmart exclusive The Black Series Snowtrooper (Holiday Edition).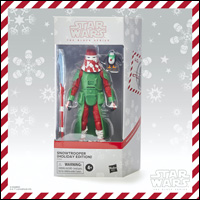 Related Links
-Click HERE to return to the home page-