Hello again, Toy Runners! It's that time of the week again and I have a new custom to share with you! First I wanted to remind everyone of the giveaway I posted yesterday. Let's see your finds and collections from this past week in the comments! Nothing to share? Post about what you're hoping to get this holiday season! There is always something you can tell us about your week in Star Wars!
This weekend I finished a custom I had on the bench for some time. I used an old POTF2 speeder bike, but upgraded the control throttle with some styrene tubing to make it a little more accurate.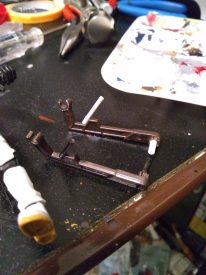 I used some Tamiya aircraft grey spray paint on the body and weathered the bike and scout trooper appropriately to give it a remnant look. The pouch was made from some scrap fabric I had lying about. Now I just need a TVC Grogu to stuff in the bag!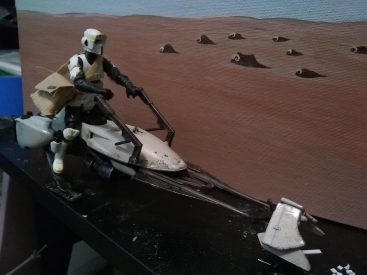 All in all it's been a good week, and I'm very excited for this holiday weekend! I don't expect much specifically Star Wars, but my family knows me so we'll see what I get next week. Come ready to share your Christmas hauls next Tuesday!