There are two new reveals for The Black Series! The focus was on 5 POA and TVC today, but Black Series fans will get one figure they have been asking for for a long time and yet another Gaming Greats figure! Click through for more!
So the Black Series will finally get the Phase 1 clone lieutenant, the only remaining variant! He will be a Walgreens exclusive.
And the second new figure is a Gamestop exclusive Gaming Greats figure, the Electrostaff Purge Trooper from Fallen Order! The Gaming Greats figures will keep the red Black Series boxes and will not receive the new box design, at least for now. Hasbro would not or could not say if that may change in 2021, they didn't even say if there will be more Gaming Greats figures.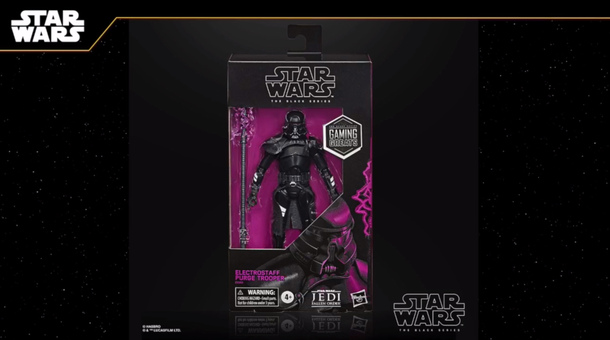 The electric effect can be removed from the staff!
And that's it for the Black Series, the Purge Trooper can be pre-ordered later today at 4 pm, the Clone Trooper on September 15th!