This post contains affiliate links. At no additional cost to you, JTA may receive a commission if you click and make a purchase.
Wow, these are incredible looking figures folks. Maybe one day we'll get them in 3.75″ too, but for the favorite children of Hasbro, you get 4 all-new figures from The Clone Wars in 6″ form. Check out the photos of the individual figures and their packaging HERE. Thanks to Mike Z. in the Star Wars The Black Series Collectors Facebook group for the heads up!
The article states they will be available for preorder exclusively from Walmart tomorrow at 10 AM EST.
Impressively only a few months after the show ended, Hasbro has finally decided to make some of the most sought-after characters from The Clone Wars. 
Ahsoka:
332nd Trooper:
Death Watch Mandalorian: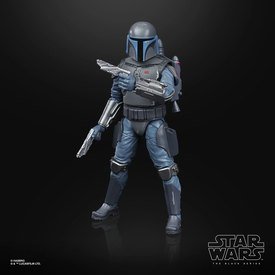 Mandalorian Supercommando:
View the original article on i09 here.
Hasbro really got the memo that we like The Clone Wars and that army builders and Mandalorians are a no-brainer here. I wonder how many of each of these 6″ collectors will buy. If they were 3.75 I would buy many of them, but alas they are not. Hasbro sure likes to make TVC collectors jealous/kick us in the teeth!
Let us know what you think in the comments below!