Wow, Toy Runners! We've officially made it an entire year into the Toy Run Tuesday weekly segment! This week I have one new custom to share with you, and for the anniversary, we'll review the top 3 TRT's of the last year. Click here to check it out!
Let's start off this anniversary article by reviewing the top 3 Toy Run Tuesdays since I started this column a year ago. These 3 articles have the top visits of the 51 previous articles:
Toy Run Tuesday #49 – Post Quarantine Toy Run
This was the first time I had gone to a toy store in months since Covid-19 got to the US and everything shut down. I'm glad I went because our state is starting to lock things down again. My heart goes out to those who have been affected medically and economically. I hope we can all return to our regular toy running soon! 
This is perhaps my favorite TRT because I was able to add a grail to my collection: The Shuttle Tydirium.
Toy Run Tuesday #36 – The Armorer in TVC and Hyperdrive Repairs
Another of my favorite weeks, this time I completed my first Armorer action figure for my 3.75 collection. I was also able to acquire a TPM Hyperdrive Repair Kit, which I had been searching for a long time to get. This is also one of my favorite weekly articles because of the number of excellent customs in the comments.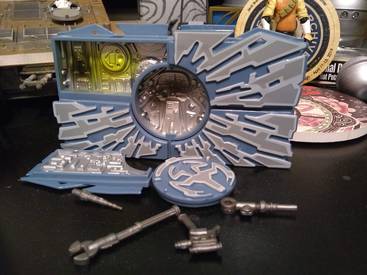 Toy Run Tuesday #8 – Black Series 6″ Captain Fordo
This particular TRT has the most comments of any of the past 51 issues that I can tell. Over 100 comments! That is awesome. I picked this one as my top TRT of the last year because Toy Running is all about the fans, not just me showing off what I find. It's the best feeling when I get a solid engagement from our readers and see what you all have to share.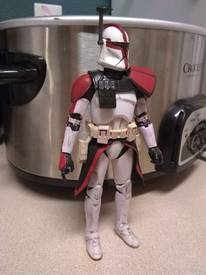 For this week I have one custom I am particularly fond of that I'd like to share with you. I completed my Second Sister Inquisitor in 3.75″ scale. Oh if only we had a toy company to make these things for us!
What has been your favorite TRT so far? Do you have any new things to share with us this week? Thank you for being a participant, and here's to another year of TRT!