Welcome back to another Toy Run Tuesday everyone! Any luck with the Retro Collection at your local Walmart? I hear they are hitting in full force. How have you been fighting for TVC this week? I got a new figure or two in the mail, but one in particular I'd like to share! Don't worry, the title will make sense if you just click through!
First off I wanted to share a quick custom with you. I've been utilizing my resin to make new helmets for the recent clone repack, so I had some spare TVC clone helmets lying about. I put them to good use updating my Hawkbat Battalion troopers, and boy do they look so good!
But they aren't the particular figure I wanted to share with you. Thanks to the help of a gent in the TVC group on Facebook, I was able to secure a Rebel Ground Crew figure for a wonderful price. I got the speeder some time ago on eBay and I'm glad to finally have its driver!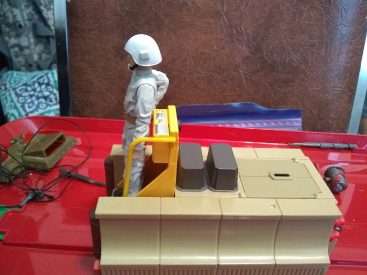 As I pointed out to my wife (who agreed), and some others have noticed, the figure has a remarkable resemblance to none other than… Ryan Stiles famous for "Who's Line Is it Anyway?" If you want more some proof, take a look at our review of this set here.
Thanks for reading, and I hope to see pictures of your new acquisitions, customs, or collections in the comments below!