So there was an "event" of sorts with a bunch of the authors involved in Project Luminous tonight and with very little fanfare. StarWars.com has shared some of the details regarding the High Republic and the new books. There is also a little video that pretty much sums up what it's all about so take a look. But very quickly and to the point, the Jedi of this period are "like the knights of the round table" and the threat is coming from the borders of the republic with the main threat known as the Nihil (pronounced Nile) who are like space Vikings. What do the Jedi fear most? Losing the light! To see the video, some concept art, and a few new book covers be sure to click through!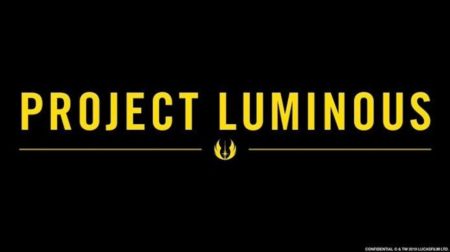 Video Presentation
Various Character Concepts
Some Jedi Knight Concepts by Phil Noto
Jedi Knight Mission Attire
The Nihil Concept Art
Into the Dark by Claudia Gray

The High Republic Marvel Cover

High Republic Poster A
The High  Republic  Poster B

A Test of Courage by Justina Ireland
The Hight Republic Adventures Comic
So what do you think? We pretty much knew Project Luminous was going to be books and comics essentially and as they said they are trying to fill the gaps as they did between trilogies previously. I personally am very excited to dive into this new time with new people and new enemies. This is a great intro before we get to the films or television shows and a nice warm-up. However, I must say I wish we just got a nice Old Republic era, but they obviously felt like they needed to do something completely new, which is fine. And probably for the best. How do you feel about this? Do you like what you've seen with the concepts and covers? Does this era appeal to you? Spill it all in the comments!