Last Friday Hasbro presented their Q4 and full year 2019 numbers. Previously, I showed you several detailed charts. But since almost nothing can be deduced about the performance of Star Wars it makes little sense to dwell on the numbers all that much. So I will only briefly touch upon the numbers in the article and include two charts! More interesting are the statements by Hasbro, and here mainly by Brian Goldner, made in the earnings conference call with analysts. So what does Hasbro has to say about Star Wars? Click through to find out!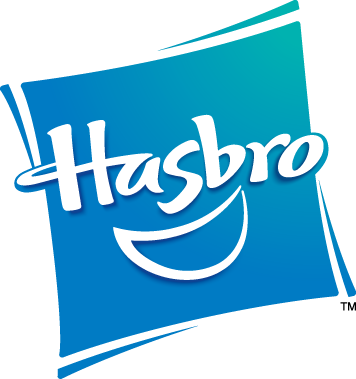 Hasbro's Partner Brands revenue in 2019 was $1.221 billion. this is an increase of 24% compared to 2018. It's almost back to 2017 levels. The following chart will illustrate that:
2018 was a very bad year, but 2019 was much better again.
The 4th quarter was quite strong, much stronger than in previous years! 4th quarter revenue for Hasbro's Partner brands was $408.516 million. The chart will further illustrate that!
However, there's an explanation for the strong Q4 performance! On top of Frozen II merchandise in Q4 Force Friday was in October, previously Force Friday was in September, that is Q3, by pushing Force Friday back Q3 numbers probably decreased a bit, whereas Q4 numbers benefited. Depending on when exactly product shipped to the US, chances are Force Friday and holiday season product shipped to the US in both Q3 and Q4.
Now we cannot exactly say how much of that Partner Brand growth can be attributed to Star Wars. This is the only thing Hasbro has to say about Partner Brand performance in their official presentation:
Revenue growth across portfolio including DISNEY'S FROZEN 2, MARVEL, Star Wars and BEYBLADE.
Since Star Wars is mentioned in third place chances are that Marvel and Frozen 2 are the primary drivers behind the growth, with Star Wars following behind these two brands. Marvel also had Endgame in 2019 and the 80th anniversary event which certainly boosted sales.
Full year revenue was $4.7 billion, which is more than 2018. Net earnings were quite high, more than $550 million, which is a great result for Hasbro.
Before I talk about the earnings call I would like to show you one slide from Hasbro's Toy Fair investor event. Here Hasbro talks about global sales channels and how they expect them to grow in the next 5 years until 2025:
As you can see "Supermarkets" are still the most important channel now. With online following only in 4th place. But Hasbro expects tremendous growth for the online sales channel, to the point that by 2025 the online channel will be the most important one, slightly ahead of "Supermarkets". What that means for Star Wars is clear, expect a shift from places like Walmart and Target to online, not just Amazon most likely, but also specialty etailers such as Entertainment Earth and all the others.
But let's move on the earnings call, Star Wars and even the Black Series came up several times, so these are the relevant passages from the transcript:
About Partner Brand growth and performance in the 4th quarter:
Brian D. Goldner: Partner Brand portfolio revenues grew 24% for the full year, and 50% in the fourth quarter. Disney's Frozen 2 and Descendants 3, Marvel's Avengers and Spider-Man franchises, and Star Wars contributed to the gains for the year.
And somewhat later (excerpt from the same statement):
Brian D. Goldner (continued): According to NPD, Hasbro's fourth quarter 2019 sales across the G5 markets were the highest in the brand's (Brian Goldner talks about Frozen II here) history in the product categories where we have rights. Star Wars benefited from the year-end theatrical release of Star Wars: The Rise of Skywalker and The Mandalorian airing on Disney+. The Mandalorian black series figure was one of the top sellers in the fourth quarter, and Hasbro leveraged the global phenomenon of The Child, affectionately called Baby Yoda, to drive pre-order sales across several new products which shipped this year. Through new story and characters, young fans are increasingly engaging with Star Wars in major markets around the world.
So according to Mr Goldner kids are increasingly engaging with Star Wars. And what may be no surprise at all the Black Series Mandalorian action figure was one of the best sellers in Q4. That figure demands a very high aftermarket price already.
About royalty payments to Disney:
Brian D. Goldner: As we discussed last quarter, royalty expense grew to 8.8% of revenues for the year on higher Partner Brand revenues, including strong Frozen 2 and Star Wars shipments in the fourth quarter.
If sales are higher, royalty payments are higher as well.
About the Disney licensing agreement and plans for 2020 (note: the earnings call was made early in the morning BEFORE Hasbro announced the extension of the licensing agreement with Disney!):
Brian D. Goldner: For Marvel, we had a tremendous year around Avengers, as well as with Spider-Man. We also focused on fan economy with the Marvel 80th product — 80th year product. So again, it's very strong partnership. And for Star Wars, we saw great results around Star Wars both from Triple Force Friday in support of The Rise of Skywalker, as well as for The Mandalorian. We're incredibly excited that The Mandalorian Season 2 will come to Disney+ this fall. We're also seeing — and we'll have great support around The Clone Wars, which is the seventh season, which comes to Disney+ in the spring.
…
And while we take nothing for granted, we believe we will continue to be a partner of choice across these properties into the future.
So at least according to Brian Goldner, Hasbro will have "great support" around The Clone Wars. The only question is "when", because almost nothing was revealed at Toy Fair. At least not in the collector focused lines.
About how things are looking for Star Wars in 2020:
Brian D. Goldner: So for Star Wars, it's great to see the level of brand engagement that's coming for the fan but also it's really impressive to see how kids are coming into the brand and their engagement that comes from both The Rise of Skywalker, as well as for demand for The Mandalorian. We are very excited to see The Mandalorian Season 2 coming later this fall. Disney+ also has The Clone Wars that are on in the spring. There is also a live-action kids game show called Jedi Temple Challenge, which we think will continue to engage kids. And then of course, they have two major theme park launches for Galaxy's Edge both at the Disney World and at Disneyland. We think all of that is — all adds to the engagement around the Star Wars brand and we're seeing that in the results.

Certainly, we've seen great growth of our Black Series and the fan-oriented product, but we're also seeing engagement around lightsabers and roleplay that are expressly designed and made for kids. We think the brand continues to perform very well in 2020. We are obviously excited about the home entertainment windows for Star Wars, of course, as well as for Frozen. And we believe that will just continue to add to engagement.
So Hasbro once more emphasizes how "kids are coming into the brand". Also, it's certainly great to hear for Black Series collectors that Brian Goldner is happy about the great growth for the line. Now everyone may guess what "fan-oriented" product is, maybe he is referring to TVC here? But only the Black Series was ever mentioned by name during the entire earnings call.
Brian Goldner also talked about how home media release windows are becoming more important again, with streaming and digital, and that will drive sales for related products.
And that's more or less pretty much it, at least concerning Star Wars.
So according to Hasbro kids are increasingly engaging with Star Wars, contrary to what some analysts think and articles on Bloomberg talked about late in 2019. The Black Series sees "great growth", which is always nice to hear, The Vintage Collection was never mentioned once, unless you think it was referred to when Brian Goldner talked about "fan oriented product".
The takeaway is that Hasbro seems to be optimistic about the Star Wars brand. The Black Series seems to performing quite well for Hasbro, things like the revealed Snowspeeder certainly support the idea. As far as The Vintage Collection is concerned one would think it would also benefit from the growth. But nothing was explicitly said about the line.
Anyway, Hasbro will continue to be Disney's partner for the next few years. While Hasbro did not want to disclose when the new agreement will expire, we do know it's a "multi-year" deal.
And finally: it will be interesting to see what Hasbro will do for The Clone Wars. Mr Goldner talked about "great support" around The Clone Wars. So far there has been very little, other than two Galaxy of Adventures figures and a few Mission Fleet toys. Let's hope that's not "it". But in a Q&A at Toy Fair Hasbro said more will come. So let's remain optimistic here!
Another positive thing is that Star Wars sales were up again in 2019 after a really bad 2018. Maybe 2020 can continue the trend with the 40th anniversary event for The Empire Strikes Back and support for The Mandalorian and (hopefully) The Clone Wars in the second half of 2020.
Sources: Earnings Call Transcript, Hasbro's Earnings Presentation (PDF)