TVC Cave Of Evil Yoda Available Loose Once Again!
This post contains affiliate links. At no additional cost to you, JTA may receive a commission if you click and make a purchase.
If you're quick, tunghori has once again listed The Vintage Collection. Yoda from the TARGET exclusive Cave Of Evil Special Action Figure Set. This might be the last bite at the apple for this Yoda if you're not willing to drop $50 for the set. It's the only figure with noteworthy changes.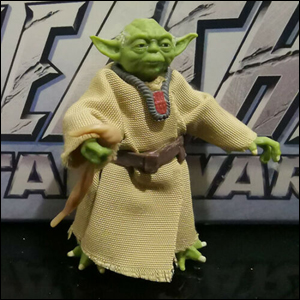 Related Links
-Click HERE to return to the home page-