Good evening Toy Runners. It's still Tuesday where I am, so I'm letting this one slide. This week was pretty fun when it came to collecting. Please click through and find out why!
I had a few great finds that expanded on my Star Wars collection this week. First off, I found this awesome Tobias Beckett blaster at Ross for only $13. It was a must buy for me. I will probably be getting a Rubies Solo blaster and repainting it with this to make the carbine DL-44.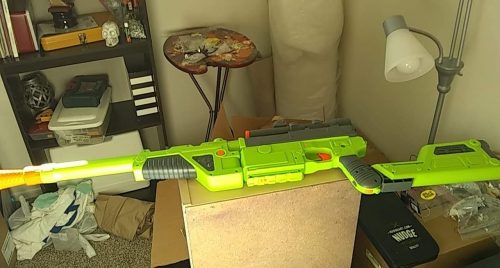 Next, I got a desk to do customs on. Now that we have a house, my wife and I are turning one of the bedrooms into a craft room. The desk was only $20 from Goodwill, and it's in really good shape. 
Lastly, you'll notice in the above photo that I started painting an AT-ST Raider. Well… I finished it later in the week. Why pay $80 when I can just paint it myself? Hopefully Tunghori comes through on the pack-in figure.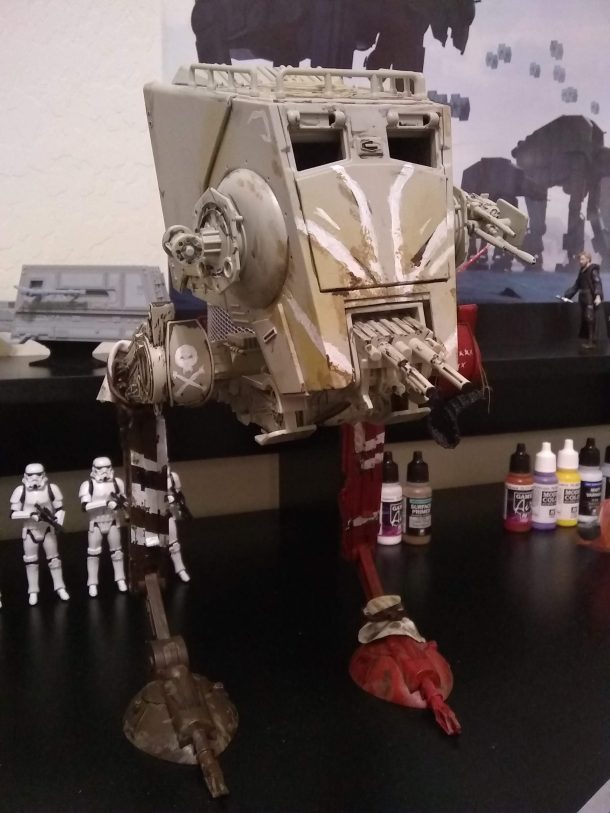 Hopefully we can still get some photos of your week in Star Wars in the comments below when you see this post! I'm going to start writing the next one early, so look out for it actually on Tuesday instead of psuedo-Tuesday. Thanks for reading!