Get Poe Dameron's X-Wing Fighter For $75 With FREE Shipping!
This post contains affiliate links. At no additional cost to you, JTA may receive a commission if you click and make a purchase.
Do you want The Vintage Collection Poe Dameron's X-Wing Fighter for $75 shipped? Use THIS link and add playing cards for $3.59 to put you over the $100 threshold. All Star Wars orders $100 or more get a $25 savings. Use your RED CARD for further discounts too. Special thanks to JTA reader and friend Mike for the alert! ICYMI, see our review of the vehicle HERE.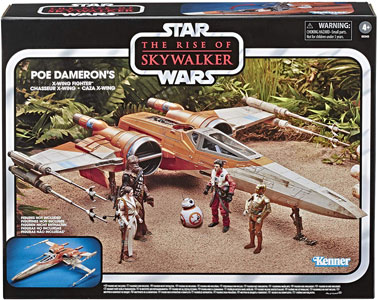 Related Links
-Click HERE to return to the home page-