Begun the leaks have! Over on Reddit a list of the upcoming Black Series figures for Triple Force Friday was posted. Since Disney won't allow Hasbro to promote anything, let us try to step in and show you what's coming for TFF. Click through for more info!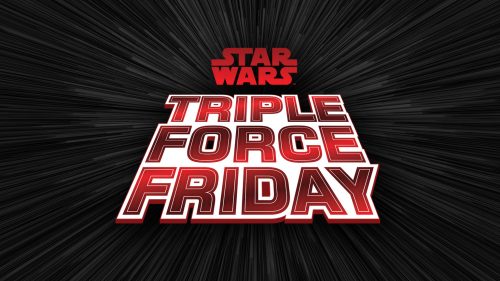 So what is coming?
Now, of course nothing is confirmed, thanks to Disney's embargo, so take all of the following with a grain of salt, but the list that was leaked corroborates with what we already know.
So here's the full list of the Black Series figures for Force Friday:
The Rise of Skywalker
First Order Stormtrooper (probably a straight repack?)
Sith Trooper (the one revealed at SDCC)
Rey with D-O pack in
Kylo Ren
Jedi Fallen Order
Cal Kestis (the main character)
Second Sister Inquisitor
The Mandalorian
The Mandalorian
IG-11 (unknown if a repack/repaint of IG-88 with different weapons, probably yes)
While still unconfirmed several OT, more TROS and more Mandalorian figures will be released for The Black Series in the wave following Triple Force Friday. TBS Crait Luke will definitely come. As will Zorri Bliss and several other TROS figures. We will keep you posted!
So what do you think of the TBS line-up? I would guess that The Mandalorian will be sought after and should have no trouble selling. The FO Stormtrooper, if a straight repack, might warm pegs, since many collectors certainly have all the FO Stormtroopers they need already and the fact that the FO Stormtrooper is the worst trooper figure in the Black Series won't help all that much either.
Rey should sell, since she comes with a second figure (even if very small), and photoreal certainly helps as well, even if her outfit is similar to her Force Awakens costume. It remains to be seen if photoreal Kylo Ren that still looks like any other Kylo Ren figure from before, more or less, will sell through. The Sith Trooper should do fine, I believe, it's a new trooper and an army builder. The Fallen Order Figures are certainly highlights, the Second Sister has a striking look. IG-11 is certainly something that was not on the radar, it remains to be seen if Hasbro retooled him or of it's an IG-88 repaint with different weapons.
So that makes only six all new figures and two repacks or one repack and one repaint with new accessories. Is Hasbro trying to save money on tooling?
And in case you forgot what the the Second Sister Inquisitor looks like:
Source: Star Wars Leaks Reddit