Longtime JTA reader Darth Curmudgeon received a damaged Sail Barge box. He then contacted Hasbro's customer service. Please click through for the correspondence.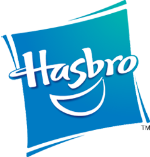 Hey Paul,
Like many others, when I opened my beloved Sail Barge I was frustrated to find that there were no reinforced corner protectors (as was communicated) and lo and behold, one the corners of the shipping box had been smashed along with the beautiful packaging.  I wrote Hasbro to complain and I was initially told this:
 "Thanks for reaching out to us regarding your Star Wars The Vintage Collection Jabba's Sail Barge.  We are so sorry to hear that your order didn't arrive as expected and we are happy to make this right for you!
We're in the process of securing some replacement parts/packaging and once that inventory becomes available, we would be happy to get those replacements right out to the address you provided within your order."
Fast forward to today when I received my follow up response from Hasbro:
"Thank you for your patience regarding the vintage box for your Star Wars The Vintage Collection Jabba's Sail Barge.
While we stand firmly behind our products and expect them to perform and look as expected, we cannot guarantee the condition of the product's packaging.  Our shipping team ensures that the product is packed to quality standards, however, we cannot control how it is handled after it leaves our facility and travels to your destination. Due to the limited number of Sail Barges produced for this HasLab exclusive project, replacement boxes are no longer available.
Thanks again for being a fan!"
In their final Haslab update did Hasbro not set the expectation that the Barge AND Packaging would be arriving undamaged? They stated this:
"The finished packages are loaded into a double shipper (two double-faced, heavy-duty cartons that are reinforced with corner protectors) helping the Barge and its final packaging to arrive at their destination undamaged.
Sorry, not sorry…
Maybe you or one of your readers can help me understand why I should still be a fan?
JTA Fan for Life!
– Darth Curmudgeon