Chinese factory workers producing toys for Hasbro, Disney, Lego and Mattel and are being subjected to "nightmare" working conditions in the run-up to Christmas, an investigation has alleged.
The report, titled "A Nightmare for Workers," shows findings from campaign groups China Labor Watch, ActionAid, CiR, and Solidar Suisse, who sent undercover investigators to four factories that produced toys sold at Walmart, Costco, Target and other international retailers. (more….)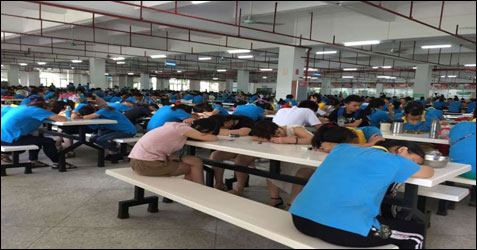 It must be exhausting making all of that 5POA crap!