You'd have to have your head buried in the sand not to be aware of the discontent brought to fans of the Hasbro Star Wars Brand, most notably The Black Series 6″ line and The Vintage Collection line and its availability at retail (all types). To ask how we got here is something that requires time, debate and discussions that encompass a whole gamut of factors. And if we utilized all of these angles to form a proper understanding, we probably would continue to debate it. There are too many "bad" things going on these days. (more….)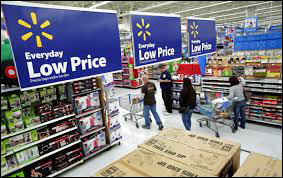 Are Hasbro and retail in some sort of codependent relationship? Or does retail feel a lot more differently about the Hasbro brand than Hasbro does about retail? It sometimes feels like Hasbro keeps these great retail partnerships alive in fear of coming across as hollow to the party who needs a lot of help treating their Star Wars brand right. (Hasbro is Wayne Campbell and Walmart retail is Lara Flynn Boyle's character if you weren't sure.)

By comparison, why is Star Wars at retail "thriving" in Canada right now? Maybe that's an over-exaggeration. But Canada is receiving a ton of products that no one else in the USA is getting, thanks mostly to the collapse of Toys R Us. Even still, remaining retailers like Walmart, TARGET, KOHLS, Meijer, Fred Meyer, Walgreens, Barnes & Noble, GameStop, and a few others sporadically receive things, and then that fizzles away too. Until the next product launch, that is.
Is retail for the Star Wars Brand still a salvageable thing? If you even look at retailer exclusives, they don't always arrive without a hitch either. Some arrive, some come in numbers not enough to meet demand, and others never arrive at all.
For years, it's remained a question of who we should be pointing our fingers at here. Hasbro does its job by getting stuff out, although there are examples where we find out that wasn't the case after the fact (rare but true). We have focused most distribution issues to the retailer at hand. Look at Walmart's handling of The Black Series [Phase III] 3.75″ super-articulated line. It almost killed it. (Maybe we're still feeling the after effects. Who knows?) But when is the last time ANY of us entered a Walmart in the USA and was greeted by a helping of new Star Wars goodness? It's been so long for me I cannot even recall at this point.
Maybe all of these issues we're experiencing are not either Hasbro's or retail's issue at all. Perhaps the landscape has so drastically changed that buying toys, a lot like how Toys R Us went, is becoming an outdated and fleeting concept. That's hard for old-timer collectors to accept, but maybe the writing is finally on the wall. A brand new era of Disney Star Wars films hasn't created a longterm rush/surge of new collectors to balance and support the line. And people in my age group, with few exceptions, are only obsessed with getting a new Sim Aloo or and updated Emperor Palpatine action figure at this point. Some of the Disney Star Wars stuff is awesome (Rogue One anyone?), but if Disney wants my honest opinion, it's going to be that I am only concerned with characters from the George Lucas era. Sorry. (My comments should NOT be interpreted as "Hasbro shouldn't make Disney Star Wars stuff. They should, but they shouldn't forsake the bread and butter of the line in doing so.)
It's painful to me to see The Vintage Collection figures (that most of didn't want) sit on shelves when those few precious slots could have been used to help complete the "Collect All 92" cast of figures instead. How is FX-7 (Medical Droid) still not released in The Vintage Collection? How is Zuckuss not released in The Vintage Collection? How is AT-AT Driver not released in The Vintage Collection? Most importantly, how is 2007's TAC Darth Revan an upcoming figure in The Vintage Collection? I feel like I am living in a bizarro universe now with the Hasbro Star Wars toy line. Patience has never been one of my virtues, but the waiting has become a topical anesthetic and made this once-eager collector numb. The feelings of my passion, in theory, should/will come back, but what if I have moved onto something else during the numbness or walked away completely? I think many of us are experiencing this. And Hasbro has no room now to lose any more collectors.
Again, I am not pointing direct blame at any one party, but I do feel strongly that there are ways to make both collector lines more engaging, entertaining, manageable and prosperous for all who are involved. If the collector lines need to be more heavily managed by Hasbro via a subscription status or something of the like, then I am all for it if it means I finally get my Sim Aloo and updated Emperor Palpatine.
I think the last thing that retail wants to do is stop selling Star Wars figures, but with all of the factors involved, it doesn't feel like a retail-friendly brand at this point. I could be wrong, but I have seen what works and what doesn't work for more than two decades. And what's transpiring now IS NOT working.