Now that is interesting, JTA regular Matthew Cohen sent us two photos he found in a Black Series Facebook group which show a brand new feature of a Black Series figure. The Rebel Fleet Trooper actually has SHF style butterfly joints under his vest! Click through for the other photo!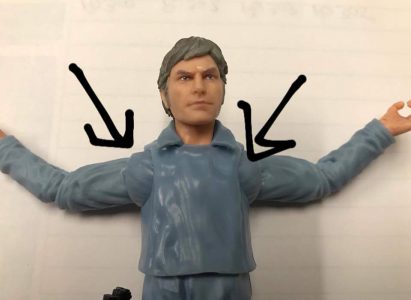 And his backside. Apparently the Trooper can almost cross his arms now, but the articulation is somewhat hindered by his vest.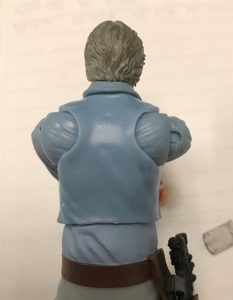 I hope Hasbro will add this joint to more figures, especially Jedi need this joint for a better range of motion and more convincing light saber grips!
But this shows that Hasbro is not done refining the Black Series. We did get new and improved neck dumbbell joints only recently, which replaced the older hinge style joint. Hasbro is getting much closer in quality to SHF with these changes to the line!