I've been thinking lately if people really have no interest in Disney Star Wars or Sequel Trilogy Star Wars action figures. But I think that, no matter what you think of the movies, there are most certainly some action figures that many or even most collectors would like to have. So I came up with a list of top 10 Disney Star Wars figures I would like to see in the Black Series. Click through for the list!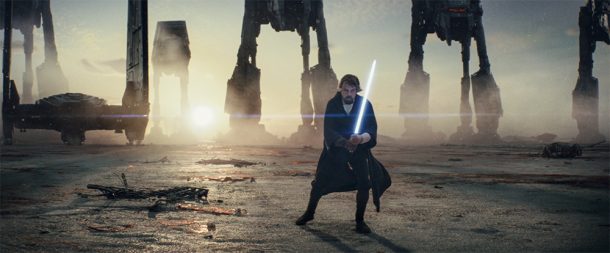 | | |
| --- | --- |
| | Bodhi Rook should absolutely get his action figure. He's the only Rogue One main character who is missing from the roster of Rogue One heroes in the Black Series! |
| | Two Tubes is one of the interesting alien designs in Rogue One and one of the few interesting alien designs in Disney Star Wars in general. He is visually striking with lots of detail. I think this action figure would be highly sought after. |
| | General Antoc Merrick would also be a welcome addition. X-Wing pilots are some of the most important heroes in Star Wars who fight at great personal cost, but we only have Luke so far. |
| | Saw Guerrera was quite an important character in Rogue One and is also missing. With his partly cybernetic body he could be visually interesting with many details. |
| | Why we get Vice Admiral Holdo before we get Mon Mothma is somewhat puzzling. The Rogue One version of her is absolutely needed, she's the leader of the whole Rebel Alliance after all. She can also double as the ROTJ version. Either version of her would be most welcome! |
| | There are not too many really intriguing background characters in either The Force Awakens or The Last Jedi, but Sidon Ithano most certainly is. He has a cool helmet and, most important, a costume that is visually interesting as well. I think he would be most welcome by most collectors and even casual fans. |
| | Nien Nunb in his pilot outfit is a figure that is also needed. He's one of the few survivors of the Battle of Endor who is still with the Rebels after all these decades. Bonus points for him being a classic Original Trilogy alien. |
| | Kaydel Ko Connix would fill out the Resistance ranks quite nicely. So far we only have one Resistance Trooper and the main heroes. Once Holdo is released Poe needs some help to gag and bind her and lock her away in a cupboard! 😉 |
| | Think about the scene in The Last Jedi whatever you will, but Luke Skywalker in Crait Outfit is a figure that must get made. You can always pretend this is how Luke looked post ROTJ when he established his Jedi Order. Now, a SHF figure of him was already shown a while ago. Hasbro should try not to get beat to the punch by Bandai or else some collectors might no longer bother with a Black Series version. |
| | Ok, we do have a Qi'Ra in the Black Series, but it's the wrong version. What we need is adult Qi'Ra in exactly this outfit, Hasbro should be nice and also include the cape she wears on Kessel. This is a cool female action figure and she doesn't look like some reject from an 80s teen movie in this outfit. |
So these are my picks. What do you think? Would these figures, some of them, sell? Do you want to see other Disney Star Wars figures instead? I put the focus mostly on characters with speaking roles or who have some cult status to keep in line with what the Black Series is about.
I have a similar article planned for both the Original and Prequel Trilogy as well, I will post these lists in the coming days! Stay tuned! But for now leave your comments about the Disney Star Wars action figures for the Black Series! It has been argued that collectors don't really want them and prefer OT and PT figures instead. While I do think that many will prefer them over most Disney Star Wars figures, I believe the ones I picked could or should also be of interest to them.
So, yay or nay? Are you interested in more Disney Star Wars figures at all?