Star Wars Plastic Playsets has revealed pictures of an amazing 3D designed playset. Based on the Bespin scenes from The Empire Strikes Back (your favorite Star Wars), it features the carbon freezing chamber (obviously), a bespin hallway, an "I am your father" bridge, and several other features. Click through for more!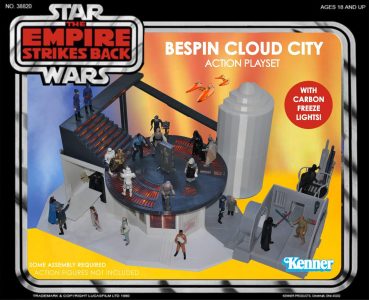 What have we here? This amazing playset is just about everything you could want in a Bespin set. Or is it? I could do with a long hallway with removable stuff to throw at Luke, but maybe that's just me. I love the light up freezing chamber. I hear a $300 price tag floating around. They have also announced they will be releasing 3D printing files!
Whether or not you would change a few things, you have to admit, this is a detailed and toyetic playset. Here is their original post with over 50 images! Does this scratch your itch for a Bespin playset or would you have done things differently?