It's always good to be proactive, isn't it? Is there ever a time when planning for things ever turned out negatively in the end? Well, maybe, but stick with me that's its a good thing for this post. JTA is getting inundated with store reports that show evidence that The Vintage Collection is on clearance at so many stores (both Walmart AND TARGET). Some of the prices are as low as $5 each. We even have a report from barely-alive Kmart that they have them on sale (clearance) too. I had an epiphany that retail is dead when it comes to Star Wars. I am completely serious about this. It's not about what stores get and don't get any more. It's about the changing times. Because of these clearance trends, I have a suggestion. (more….)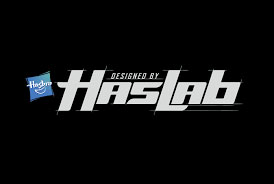 Forget the "BIG" stuff for a moment. Perhaps HasLab can be utilized in a much less novel and much more productive way.
Hasbro, the collecting community has proven ourselves "worthy" with the successful first HasLab campaign for Jabba's Sail Barge (The Khetanna). I gave up on retail around 2014, so 99.9% of my purchases have been online. Retail doesn't get it anymore. It's a different landscape. It's a different customer base. And space for the Star Wars brand gets smaller and smaller every year.
You know 8,810 customers intimately that will support you if you focus on us. We have voted with our dollars and have proven ourselves "worthy." How about making The Vintage Collection a HasLab exclusive, but with a couple of caveats? Here are some of my suggestions. By the way, if you have ideas to enhance this, please add your comments as well. If you're against it, please tell me why.
Release a wave of eight (8) new The Vintage Collection figures for each HasLab campaign. (The bubbles would need to be revised, the tape would have to go, and the cards would have to remain unpunched.) The new figures would have to be perfect replicas of the original Kenner vintage figures.
Then with a satisfied approved ratio of figures deemed by Hasbro, we can select a beautiful array of characters from the Star Wars saga. We can choose from the Original Trilogy, Prequel Trilogy, The Clone Wars, Rebels, and Expanded Universe (sigh, and I suppose the Sequel Trilogy). Have the 8,810 of us who backed the barge (yes, I know most of us bought more than one) count as INITIAL or PRIMARY voters in the selection of characters for these waves. The initial candidate pool could then be reduced down with approved fansite voting (via an accepted method of calculating the metrics) which will then determine how a new case assortment will look. Then once finalized, the backing can begin.
There would never be a need to repack any previously made figures. And I would suggest that army building characters should be produced as solid case packs which in turn could be exclusively sold on Hasbro Toy Shop. Heck, provide limited extra cases for others to buy on Hasbro Toy Shop too. No one would be able to wait for clearance. Retail wouldn't be able to out them straight from arriving into the stockroom straight to the clearance pegs. And the body of people who are already supporting your brand will continue to do so, but also have input on the case assortments.
I think a good ratio of figures might look like this:
Four (4) Original Trilogy characters
Two (2) Prequel Trilogy or The Clone Wars characters (alternate as needed)
One (1) Rebels or The Clone Wars character (alternate as needed)
One (1) Sequel Trilogy or The Clone Wars or Rebels character (alternate as needed)
Your mileage may vary.
It might be feasible to release two waves a figure a year also. So that would give us sixteen (16) options from which to choose.
This is naturally turning the line into a direct-to-market product, but if you cut out the terrible middle man (retail), would that help make things more even?
Anyway, let me know how you feel about this in the comments. It will certainly limit the many retail issues plaguing the branfd already, and collectors would get figures they actually want instead of repackaged Sequel Trilogy characters.
Your thoughts on this are appreciated in our comments.