SH Figuarts have finally officially revealed Episode III Anakin Skywalker after rumors about an impending release had made the rounds already. Click through for all the details and some more photos!
The good news: Anakin Skywalker, according to the text on the official Tamashii Nations website, will be a general release! It seems the magazine that hinted at him being a web exlcusive release was a misprint.
Anakin will come with three different head sculpts plus the usual slew of extra hands and his lightsaber is not missing either of course.
Pre-orders open this Friday, April 27th. Even though Anakin will not be an exclusive I would still advise everyone who's interested to pre-order him and not wait for the retail release.
Anakin has a tentative September 2018 release date. So in roughly five months from now. A long wait, but that's how SHF usually does things, pre-orders open months in advance.
And here are some more pictures of Episode III SHF Anakin Skywalker: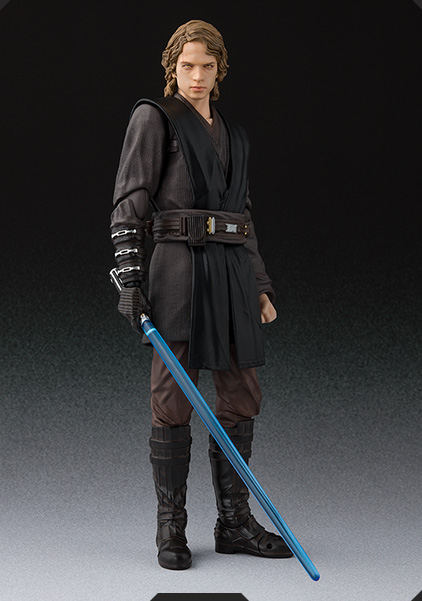 So, what do you think? Do you like what you see? SHF Episode III Anakin will be the cheapest way to get an ROTS Anakin figure, since Hasbro's Black Series version still commands premium prices on the aftermarket. I think the likeness is very good, probably not perfect, but still very decent. And I like it that SHF is going for some more extreme facial expressions this time. Also, he is undoubtely vastly superior to the Black Series version.
Will you pre-order him? I will keep refreshing the usual Japanese etailers on Friday and place my order the second I see him!