A brand new Star Wars spaceship has been revealed in the Star Wars Hot Wheels line. It's from the upcoming Solo: A Star Wars Story. Click through to see the toy.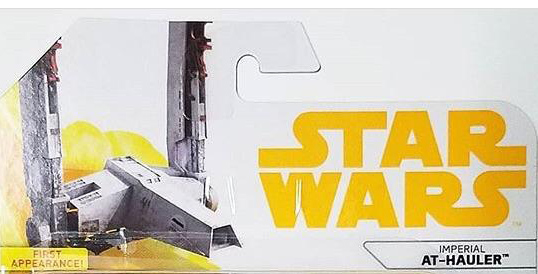 This is the Hot Wheels Imperial AT-Hauler:
And a closer look at the Solo movie trailer reveals that Han Solo will pilot one of these ships during the train heist, you can see the AT Hauler for a split second in the trailer as it hauls away some cargo, being flanked by Cloud Riders on their swoop bikes:
Perhaps we'll see more of this AT Hauler from LEGO or Hasbro later in 2018? It's featured in the one the movie's big action scenes, so it would make sense, I suppose.
Do you like the design? Would you want Hasbro or LEGO to release a set with the ship?