We are bringing in the New Year with an all-new addition to our Visual Guide Action Photography. With this update, we are spotlighting the works of Thomas Eriksson (@tuskenmilkbar). Click through to check out a sampling of his amazing work, now a part of our Visual Guide Archives!
Click HERE to see how you can submit your own Action Figure Photography for inclusion in our Visual Guide archives!
Note: In the Visual Guides, the Action Photography will be at the end of the slideshow, so you will have to scroll to the end to see the full-size versions of each submission.
Photographer Spotlight: Thomas Eriksson (tuskenmilkbar)
Scale: 6-Inch (Hasbro)
Figure: Rey's Speeder (Jakku)/Rey (Scavenger) (TBS [P3])
Primary Visual Guide: Rey's Speeder (Jakku)/Rey (Scavenger) (TBS [P3])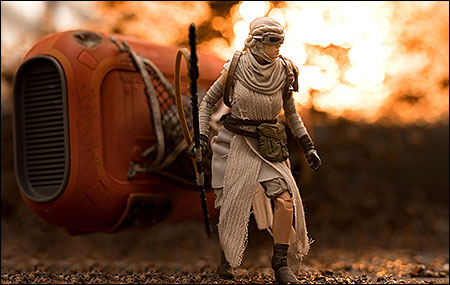 Scale: 6- Inch (Hasbro)
Figure: Imperial Royal Guard (38) (TBS [P3])
Primary Visual Guide: Imperial Royal Guard (38) (TBS [P3])
Scale: 6- Inch (Hasbro)
Figures: Sandtrooper Sergeant – Imperial Forces Multipack (TBS [P3]); Sandtrooper (#03) (TBS [P1]); Sandtrooper (#01) [Corporal] (TBS [P2])
Primary Visual Guides: Sandtrooper Sergeant – Imperial Forces Multipack (TBS [P3]); Sandtrooper (#03) (TBS [P1])
Scale: 6- Inch (Hasbro)
Figures: Sandtrooper Sergeant – Imperial Forces Multipack (TBS [P3]); Sandtrooper (#03) (TBS [P1]); Sandtrooper (#01) [Corporal] (TBS [P2])
Primary Visual Guides: Sandtrooper Sergeant – Imperial Forces Multipack (TBS [P3]); Sandtrooper (#03) (TBS [P1]); Sandtrooper (#01) [Corporal] (TBS [P2])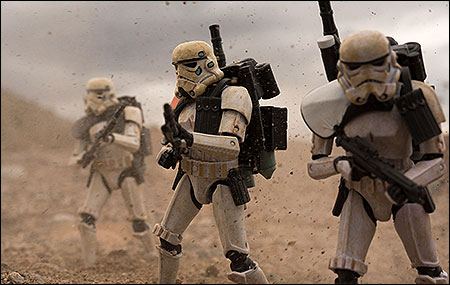 Scale: 6- Inch (Hasbro)
Figure: Speeder Bike with Biker Scout (TBS [P2])
Primary Visual Guide: Speeder Bike with Biker Scout (TBS [P2])
Scale: 6- Inch (Hasbro)
Figures: Scarif Stormtrooper Squad Leader (28) (TBS [P3]); Scarif Stormtrooper (Exclusive) (TBS [P3])
Primary Visual Guides: Scarif Stormtrooper Squad Leader (28) (TBS [P3]); Scarif Stormtrooper (Exclusive) (TBS [P3])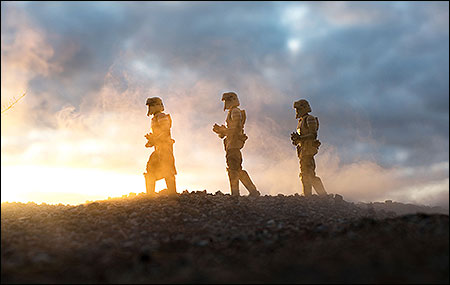 Scale: 6- Inch (Hasbro)
Figures: Grand Admiral Thrawn (47) (TBS [P3]); Director Krennic (27) (TBS [P3])
Primary Visual Guides: Grand Admiral Thrawn (47) (TBS [P3]); Director Krennic (27) (TBS [P3])
Scale: 6- Inch (Hasbro)
Figures: Tusken Raider (41) (TBS [P3])
Primary Visual Guide: Tusken Raider (41) (TBS [P3])

Want to contribute? Read our submission guidelines HERE and send your photos to

[email protected]