We are loving these photo submissions for our Visual Guides! We have another update, featuring eight more additions from eight different artists! Click through to see what was added this week! Enjoy, and make sure to follow these talented photographers on Instagram! If you want a sneak peek at what's coming for each update, make sure to follow us on Instagram too! We're showcasing these daily!
Click below to see each submission in their respective Visual Guide. We have many, many more to add so if you don't see yours added, it may because we havn't gotten to it yet. Stay tuned for more updates! Click HERE to see how you can submit your own Action Figure Photography for inclusion in our Visual Guide archives!
Note: In the Visual Guides, the Action Photography will at the end of the slide show, so you will have to scroll to the end to see the full-size versions of each submission.
A huge thank you to everyone who submitted their work! There were some amazing submissions and we look forward to adding more to the Archives! Do yourself a favor and follow these contributors on Instagram so you can enjoy all of their work, past and present!!
Contributor: Imperial Sock (Instagram: imperial_sock)
Scale: 6-Inch (Hasbro)
Figure: Sabine Wren (33) – The Black Series [Phase III]
Primary Visual Guide: Sabine Wren (33) (The Black Series [Phase III])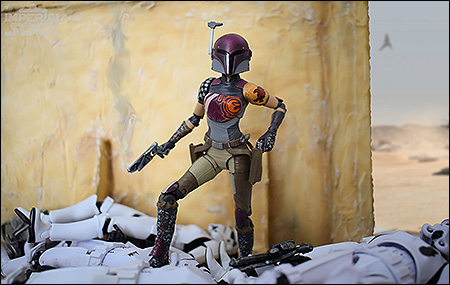 Contributor: Isaiah Takahashi (Instagram: blksrs)
Scale: 6-Inch (Hasbro)
Figure: Ahsoka Tano (20) – The Black Series [Phase III]
Primary Visual Guide: Ahsoka Tano (20) (The Black Series [Phase III])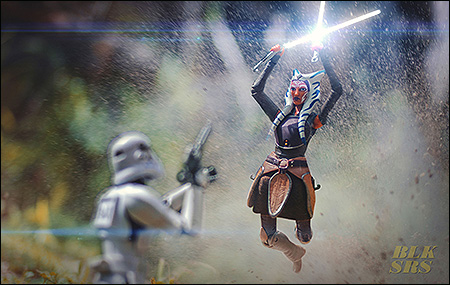 Contributor: Matthew Cohen (Instagram: shootingthegalaxy)
Scale: 6-Inch (Hasbro)
Figure: Snowtrooper (35) – The Black Series [Phase III]
Primary Visual Guide: Snowtrooper (35) (The Black Series [Phase III])
Contributor: Andy (Kindom of Weird) (Instagram: kindomofweird)
Scale: 3.75-Inch (Hasbro)
Figure: Luke Skywalker (30 18) – 30 (77-07) [30th Anniversary Collection]
Primary Visual Guide: Luke Skywalker (30 18) 30 (77-07) [30th Anniversary Collection]
Contributor: Carlo Velazquez (Instagram: tx0666)
Scale: 3.75-Inch (Hasbro)
Figure: Luke Skywalker (Hoth Outfit) (VC95), Luke Skywalker's Tauntaun (Target) – The Vintage Collection
Primary Visual Guide: Luke Skywalker (Hoth Outfit) (VC95) (The Vintage Collection)
Contributor: Jay Heywood (Instagram: budfutu)
Scale: 6-Inch (Hasbro)
Primary Figures: Obi-Wan Kenobi (32), Luke Skywalker (21), C-3PO (Walgreens) – The Black Series [Phase III]
Primary Visual Guides: Obi-Wan Kenobi (32), Luke Skywalker (21), C-3PO (Walgreens) (The Black Series [Phase III])
Contributor: Rudy (Instagram: sneakertoys)
Scale: 1:6 (Hot Toys)
Primary Figures: Death Trooper (Specialist) (MMS399), Death Trooper (Specialist) (MMS385), Death Star Gunner (MMS413), Shoretrooper (MMS389),  Stormtrooper (MSS267) x3, Stormtrooper (MMS393)
Primary Visual Guides: Death Trooper (Specialist) (Deluxe Version) (MMS399), Death Trooper (Specialist) (MMS385), Death Star Gunner (MMS413), Shoretrooper (MMS389)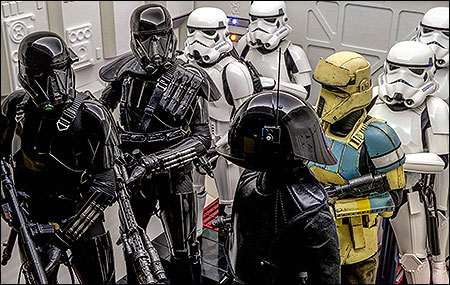 Contributor: Todd Hofherr (Instagram: ToddHofherr)
Title: Rey's Training
Scale: 6-Inch (Hasbro)
Figures: Rey (Jedi Training) (44) – The Black Series [Phase III]
Primary Visual Guide: Rey (Jedi Training) (44) (The Black Series [Phase III])

Want to contribute? Read our submission guidelines HERE and send your photos to

[email protected]