Uh-oh, some The Black Series 6″ collectors are going to be upset! Click through for more.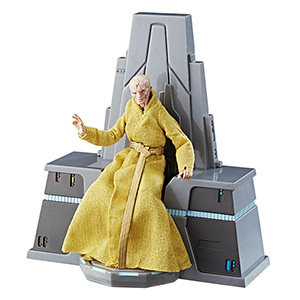 Dear Star Wars Collector,
We are contacting you in regards to your GameStop.com order #XXXXXXXXXXXXXXXX for Star Wars: The Black Series – The Last Jedi Supreme Leader Snoke (Throne Room). Due to an issue with the manufacturer, there has been a slight delay in your order and it might arrive later than expected. We apologize for any inconvenience or frustration this has caused you. At this time, we do not have an ETA for your item but rest assured, your order will be delivered as soon as possible. We appreciate your business and patience.
Again, we apologize for any inconvenience this may have caused you.
If you have further questions or concerns, we are here for you. Just reply to this email, or you can call us at 1-800-883-8895. Our agents are available Monday – Saturday from 8am – 10pm CST or on Sunday from 8 AM to 8 PM CST.
Have a wonderful day,
Your friends at GameStop.com