About a month ago, I was doing some late night googling and searching for some deals on TVC and Black Series figures. Paul might remember some of the sketchy looking sites I emailed him in the past to get his opinion on lol. But, after tons of sketchy and straight fraudulent looking sites, I had discovered a couple of gems and there is one that I feel particularly deserves some praise. So, click through to find out a little more about this toy shop and my experience.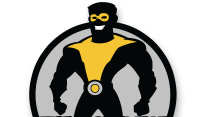 So, the site that I had stumbled across at around 4:30 AM one morning in late August is called "The Incredible Toybox." Now, they had some interesting selections from Proto Fett TVC to Gentle Giant Jumbos. They don't have the widest selection out there, but they did have some older TBS 6″ figures available such as 6″ Stormtrooper #9, Clone Trooper #14, Clone Trooper Sergeant #13, Han in Stormtrooper Disguise #9, and Darth Vader #2 among others. They also have X-Wing Pilot Atsy and General Hux. Two difficult to find 6″ figures still to this day. The best part is that they are all retail or lower.
Now, I said I found this site in August, so why am I only bringing this up now near mid-October? Well, to be honest, I wasn't sure about it. I recently grabbed a couple figures that are nice army builders and both TBS6 [P1]; Stormtrooper and Clone Trooper. At first, I was wondering why I didn't get a shipping confirmation, but when i contacted them I was informed that he did contact me actually (my fault, I overlooked it) and he was actually waiting for my response to a question.
Now, this might not seem like a huge deal to SOME people….but ANYONE who eagerly awaited the arrival of a figure you've been trying to get for awhile and finally got lucky to catch it while it was in stock knows the disappointed of opening the box (well packaged or not) to find a damaged box. Of course, some openers aren't particularly bothered by this while others do save the boxes after taking the figure out. I personally would considering myself a MIB collector, but I also HAVE to have one to open also, but I am under the firm belief that if I pay for a NEW item, it should arrive NEW and undamaged.
So, to get this question from a Toy Shop who could've just as easily sent out the dinged one and claimed damage in shipped or whatever else was just an amazing thing to see. I wrote him back and told him how greatly I appreciated him taking the time and actually waiting for my response before shipping. I explained how I have never experienced a business that did anything like this. How did the Stormtrooper and Clone Trooper show up? See for yourself!
They showed up in perfect condition with the hang tags still down and everything. So I thought I would share this site with our readers. Obviously, it's not feasible for Amazon to contact customers and ask if they mind a ding or two, but these companies should have something put in place to deal with damaged products like this. Like Amazon's "Warehouse Deals" where they sell you the items on a discount with damaged packages and such, but I digress. The Incredible Toybox still have some great items available (I promise, I haven't cleaned them out…YET), so take a peek. You may find something you've been missing at The Incredible ToyBox