Ideal The Clone Wars And Rebels Characters For The Vintage Collection
We're continuing our discussion about what figures Hasbro should probably focus on for The Vintage Collection. Our next topic up for discussion is The Clone Wars and Star Wars: Rebels. We've enlisted the help of famed customizer Peakob1 and his readership add their voices to come up with a great cast of options. So now, we want our readers to check out their suggestions and continue to add to the list of character ideas for this great and rich period of Star Wars. Remember, this great cast of characters would be figures done in realistic style for The Vintage Collection. Click through for more!
Click any image below for a larger view and be sure to add your opinions and choices in the comment.s Remember, Hasbro is reading!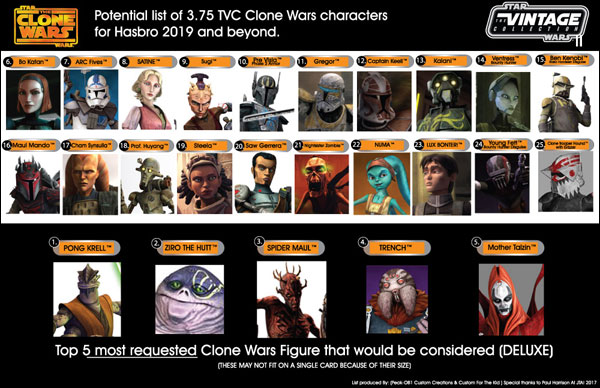 Related Links
-Click HERE to return to the home page-