Tag Archives:
Rian Johnson
The Irish Examiner published a couple of articles where Colin Trevorrow  made some brief comments on Star Wars: Episode IX when he was speaking with the press association for his latest film, The Book of Henry. Click through to see what the Episode XI Director had to say about our dear Princess.
Full Story
Mark Hamill generated a lot of conversation after he stated that he fundamentally disagreed with The Last Jedi director Rian Johsnon about direction of Luke's story. Variety caught up Hamill at the Tony Awards and he clarified his recent comments. Hamill said, "I got in trouble, because I was quoted as saying to Rian that I fundamentally disagree with everything you decided about Luke, and it was inartfully phrased. What I was, was surprised at how he saw Luke. And it took me a while to get around to his way of thinking, but once I was there it was a thrilling experience." Check out the full video!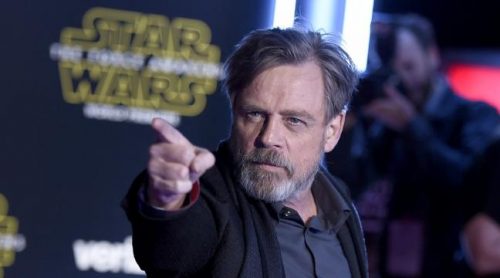 Seems as though Colin Trevorrow followed in Rian Johnson's footsteps and asked for a small favor of the current Star Wars director. Just as Rian Johnson asked J.J. Abrams to have R2-D2 go with Rey to Ach-To and leave BB-8 behind, Colin Trevorrow asked Johnson for a similar favor. Click through to find out more.
-Click HERE to return to the home page-