Tag Archives:
Rey's Speeder
If you held off on picking up the 6-Inch The Black Series Rey's Speeder, Entertainment Earth has it as today's Daily Deal for $25.99.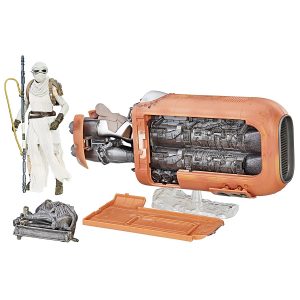 You can grab Rey's Speeder, Luke Center Piece, and Vader Center Piece in stock now on Amazon. No sign of Luke's Speeder yet, but we'll keep you updated! 
Update: Luke's landspeeder is in stock right here. 
-Click HERE to return to the home page-