SHF showed a few all new Star Wars figures at the Tokyo Comic Con. And they also showed some things we had glimpsed before. Fans of the Japanese Star Wars line have many things to look forward to, when and if SHF ever decides to officially announce the figures! Click through for quite a few photos from the show! And thanks to Matthew C. for the alert!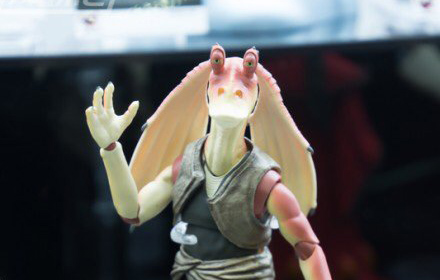 Prequel Trilogy lovers have a new reason to rejoice. Jar Jar Binks is revealed for the S.H. Figuarts line!
I have good news and bad news. The good news is that we have another Star Wars: The Clone Wars review for you. The bad news is that the episode heavily features Jar Jar Binks, and he isn't even voiced by Amed Best. Click the banner below to read the full review!