Tag Archives:
Entertainment Weekly
JTA reader Mike R. alerts us that the Entertainment Weekly Ultimate Guide To Solo issue is worthy of your money and time. He sends us a couple of images from it, including the screen version of the Kessel Guards which we believe, haven't been seen until this issue. Check out the thumbnails below.
Dave Filoni and the cast of Star Wars Rebels talked with Entertainment Weekly about the explosive series finale, the future, who really voices Chopper, and honoring George Lucas through fearless storytelling. Head over to EW to read the full interview.
Entertainment Weekly has an exclusive first look at five deleted scenes from Star Wars: The Last Jedi. In addition to descriptions of these deleted scenes, EW also asked Rian Johnson about the scenes in question. The most noteworthy scene that was discussed focused on Luke and Leia mourning the death of Han Solo. Click through to read about the deleted scenes and the comments from Johnson!
Ron Howard and Jon Favreau revealed on Twitter that Favreau will provide the voice for a "very cool & important alien character" in Solo: A Star Wars Story. You can actually see the four-armed alien in the trailer for the film. Of course, this isn't Favreau's first time voicing a Star Wars character since he provided the voice for Pre Vizsla in Star Wars: The Clone Wars. Check out the full story at Entertainment Weekly! 
So, the premiere of The Last Jedi happened. As you might expect, the praise for the film is off of the charts. Hopefully the same people who praised The Force Awakens are not also praising this film. EW.com has a nice wrap-up of what transpired, but head to that article at your own risk. In fact, from here on out, avoid any articles here or anywhere else about the film until it releases. Official reviews launch soon, so be prepared for more spoilers to leak out.
Entertainment Weekly continued their coverage of The Last Jedi by focusing on Leia's role in the film, her relationship with Oscar Isaac's Poe Dameron, and Carrie Fisher's legacy. Click through for more!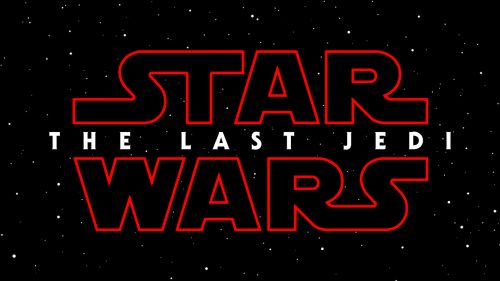 Fans of both Marvel Star Wars comics and Captain Phasma were treated to an exclusive look at the new comic centering on the shiny captain by Entertainment Weekly yesterday. Let's take a look at what the Captain is going to be up to in this new adventure titled Journey to Star Wars: The Last Jedi: Captain Phasma after the jump
-Click HERE to return to the home page-